The Best Company for Foristell HVAC Repair & Service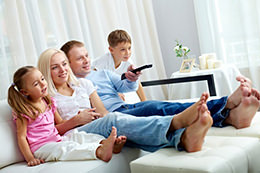 Looking for reliable HVAC repair in Foristell, Missouri but without a staggering bill? Look no further than ABLE Heat & Cool. As a family-operated business, we have been providing Foristell HVAC repair and service by using our more than 30 years of experience in the HVAC industry. We make a commitment to each of our customers to get the job done right. Aside from the quality of our work, we offer competitively priced HVAC services for our neighbors in Foristell.
To learn more about our complete HVAC repair, maintenance, and replacement services and what makes us the best HVAC contractor in Foristell, contact now at 636-528-4794.
What to Expect from the Best Foristell HVAC Repair Company
As a full service heating and cooling service provider, we specialize in a complete range of HVAC services, including: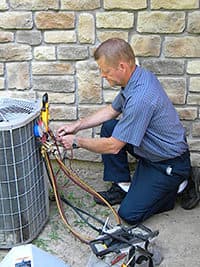 Installation – We will provide you with information on the most suitable HVAC equipment that will fit your Foristell home or business. We will consider the size of your home and make an assessment of the load calculation so that we can recommend the right equipment.
Repairs – We can provide you with quality repairs for all brands of heating and cooling equipment. Our technicians are accurate and thorough when repairing HVAC systems.
Replacements – We can make an honest assessment of your equipment and tell you if a repair or a replacement is the best cost effective option. If you are due for replacement, we will help you select the right air conditioner, furnace, or heat pump for your home – and we will guide you every step of the way, including financing options.
Maintenance – We make sure that no matter how old or how advanced your system is, we will do our best to prolong its life and improve its operating efficiency by providing preventive HVAC maintenance or tune ups twice a year in preparation for the changes in seasons.
Indoor Air Quality – We can recommend equipment to improve your indoor air quality, providing you with clean, fresh air to breathe in your home.
Contact the Best HVAC Repair Company in Foristell, Missouri
By hiring ABLE Heat & Cool to check, repair, or replace your air conditioner, furnace, or heat pump, you are guaranteed to get the best value for your money. With expert services at affordable prices, our goal is to make sure that you get the HVAC service and repairs you need. We also understand that HVAC repairs always seem to happen when you least expect it, leaving you unprepared for the bill. Therefore, we offer affordable HVAC financing through FTL Finance to help the cost-effective solutions for your heating and cooling needs, become a reality. These are just some of the things you would expect from the best Foristell HVAC repair company!
At ABLE Heat & Cool, we are the premier Foristell HVAC repair and service company – but do not take our word for it! Experience it for yourself, firsthand. Call us today to book a service call and to learn more about what makes us one of the best local HVAC contractors in Foristell.
MISSION STATEMENT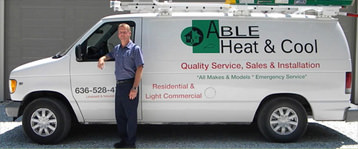 ABLE Heat & Cool, LLC will provide quality service and cost-effective solutions. Being family owned and operated, we understand our customers are just like us… when we call for services, we expect prompt, professional, & reliable service at a fair price. People that need HVAC services can depend on ABLE providing over 30 years of experience in the HVAC repair and service industry to troubleshoot, diagnose, and fix it right the first time!
SERVICE * EXPERIENCE * VALUE
---
Repair, Service, & Maintenance


on ALL BRANDS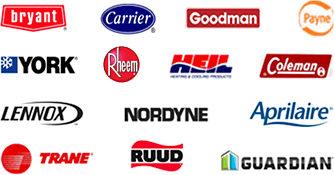 ---