Best Furnace Replacement & Air Conditioning Replacement Services in Troy, MO
At ABLE Heat & Cool, we offer quality furnace replacement and air conditioning replacement services at competitive prices for customers in Troy and Lincoln Country, Missouri.   As one of Troy's most trusted heating and cooling companies, we always make it a point to educate our customers and provide options when it comes to the replacement and installation of new HVAC systems.  We will replace your existing brand of furnace and air conditioning units with the most cost-effective and efficient system for total comfort.  Having been in this business for more than 30 years, our technicians are knowledgeable, skillful, and professional so the entire process goes as smooth as possible when it comes time for that furnace replacement and air conditioning replacement.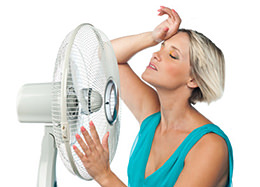 If you think it might be time to upgrade your existing heating and cooling system and need a furnace replacement and air conditioning replacement for your home, contact us online or by phone to schedule an appointment. We will assist you every step of the way, from making an assessment of your current system to choosing the right HVAC equipment for your needs and installing it properly to your home. Improper installation of HVAC equipment can reduce its efficiency by as much as 30%. Call us now at 636-528-4794 to ensure that you hire the right people to do the job.
When to Repair and When to Replace
Buying a new air conditioner or furnace is a big decision and a huge investment on your part. So how do you know if it is the right time to replace an old air conditioner or furnace? A general rule of thumb is when the air conditioner or furnace repair costs are equal to or more than 50% of the total value of your HVAC system, it is time to consider a replacement over a repair.
Here are some of the benefits you can expect from complete furnace replacement and air conditioning replacement: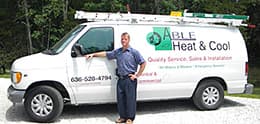 Convenience: Older furnaces and air conditioning units are often costly and slow to repair, as parts are not readily available and must be ordered. With a new system, there will be no more waiting uncomfortably for your hard-to-find parts to arrive, which have been stalling the repair.
Improved Performance: Advanced technology has come a long way, and has made it possible for HVAC manufacturers to design better and improved versions of their older models. This means you get to enjoy better temperatures, better humidity control, and a greater performance overall.
$aving $$$: When you replace your furnace or air conditioner with a newer and more efficient system, not only do you save on utility bills, you may also qualify for federal tax credits that can help you save even more money.
Tell-Tale Signs It Is Time for Furnace or Air Conditioning Replacement
The heat pump, air conditioner, or furnace is more than a decade old
Increased frequency of service repairs during peak use
Inconsistent or uneven temperature in different parts of the house
Get Professional Advice When It Comes to Furnace or Air Conditioning Replacement
Still on the fence about whether or not to repair or replace your furnace or air conditioner? Ask one of our friendly technicians to make a complete and honest assessment of your HVAC system. We can tell you whether you just need to have a part replaced, or if you need a complete overhaul.
To get started, please call us at 636-528-4794 and talk to one of the most trustworthy HVAC contractors today. The decision to get a furnace replacement or air conditioning replacement is a big one, so let our experts help make it as painless as possible!
MISSION STATEMENT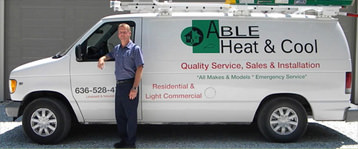 ABLE Heat & Cool, LLC will provide quality service and cost-effective solutions. Being family owned and operated, we understand our customers are just like us… when we call for services, we expect prompt, professional, & reliable service at a fair price. People that need HVAC services can depend on ABLE providing over 30 years of experience in the HVAC repair and service industry to troubleshoot, diagnose, and fix it right the first time!
SERVICE * EXPERIENCE * VALUE
---
Repair, Service, & Maintenance


on ALL BRANDS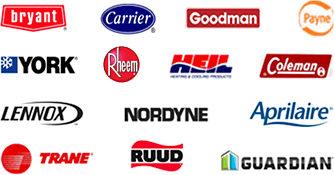 ---