Heating and Cooling Service FAQs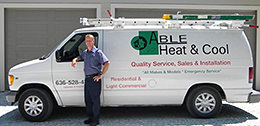 With over 30 years in the heating and cooling service industry, we have compiled a list of frequently asked questions that may help you get answers to your most common questions. If you do not see your question below or would like to learn more, you can also call us at 636-528-4794 with any questions you may have for one the most trusted HVAC contractors in the area!
General Heating and Cooling System Questions
How often should I have my HVAC system serviced?
Having annual HVAC maintenance work performed is one of the most important things you can do for your heating and cooling system. We recommend having your heating and cooling equipment checked twice a year, before the start of summer and winter. This will ensure that your system is performing as designed and may help in preventing your air conditioner from breaking down at the hottest time of the year or your furnace from malfunctioning just when the weather turns too cold for comfort.
How long does a typical furnace and air conditioner last?
On average, a furnace or air conditioner will last 10 - 20 years. Sometimes it pays to replace older equipment sooner because of the benefits a newer, higher efficiency (lower gas and electric bills) system offers. Two major factors that influence the life expectancy are proper installation and regular maintenance. Heating and cooling service and maintenance is critical for maximizing efficiency and protecting your investment.
How can I increase the life of my HVAC system?
There are DIY measures you can do, and we encourage our customers to perform some basic, routine air conditioner and furnace maintenance themselves but, the best way to prolong the life of your heating and cooling system is with regular, scheduled maintenance and repair. We recommend scheduling a heating and cooling service and maintenance twice a year in order to keep your HVAC equipment tuned and running at its best.
How do I know if I need to repair or replace my HVAC Equipment?
If your air conditioner, furnace, or heat pump is more than 10 years old, it may be time to consider replacement. Additionally, if your utility bills continue to increase, if the need to have the equipment repaired happens all too frequently, or if your heating and cooling units are becoming noisy, these can be signs that repairs may no longer be the most cost-effective solution and replacement may be the best option.
How do I determine the best HVAC system for my home?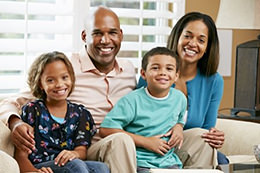 A load calculation needs to be done in order to assess the right HVAC system for your needs. This is best performed by heating and cooling service experts, and it entails measuring the size of your home, determining your desired temperatures, and knowing the area where you live. Because of the many factors that have to be considered, it is important to trust this to a professional heating and cooling service company such as ABLE Heat & Cool to offer you the best options and affordable solutions.
What should I look for in a good heating and cooling service provider?
A great HVAC service provider should have a proven track record in the industry. You should also look for a heating and cooling service provider that is knowledgeable about the latest technological advancements within the HVAC industry. It is always best to look out for an established name – such as ABLE Heat & Cool, who has more than 30 years of experience providing heating and cooling services to hundreds of satisfied customers in Troy and the surrounding communities.
Questions About Our Heating & Cooling Services
Can you provide heating and cooling service in my area?
If you are located in Troy, Missouri or any surrounding communities in Lincoln County, we would be happy to provide the best heating and cooling service for your home or office. Our complete HVAC service, repair, and maintenance area includes:
Foley
Foristell
Hawk Point
Lake St. Louis
Moscow Mills
O'Fallon
Old Monroe
Silex
Troy
Warrenton
Wentzville
Winfield
Wright City
Do you provide financing options for heating and cooling service?
Yes, we do! In the event of the unexpected breakdown of your heating and cooling equipment, you can depend on ABLE Heat & Cool working with FTL Finance to help you finance your HVAC service needs. Learn more information about our HVAC financing options online or contact us by phone for assistance.
How do I schedule a service call appointment?
Scheduling an appointment with one of the most experienced HVAC contractors in the area is easy! All you have to do is call us at 636-528-4794 or email us through our online contact form, and we will respond!
MISSION STATEMENT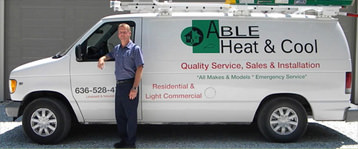 ABLE Heat & Cool, LLC will provide quality service and cost-effective solutions. Being family owned and operated, we understand our customers are just like us… when we call for services, we expect prompt, professional, & reliable service at a fair price. People that need HVAC services can depend on ABLE providing over 30 years of experience in the HVAC repair and service industry to troubleshoot, diagnose, and fix it right the first time!
SERVICE * EXPERIENCE * VALUE
---
Repair, Service, & Maintenance


on ALL BRANDS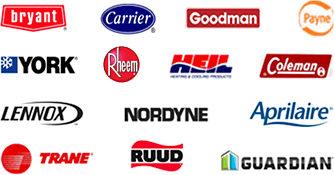 ---