The Best HVAC Service Provider in Troy, Missouri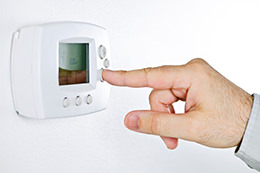 At ABLE Heat & Cool, we make sure that you get the most value for your money by providing quality HVAC service at competitive prices. With more than 30 years of experience, we cater to all of your HVAC service needs – from sales and installation to repair and maintenance. Our goal is to keep our customers comfortable with our complete range of heating and cooling services.
Call us now at 636-528-4794 to schedule an appointment with one of the best HVAC contractors in Troy, Missouri or to learn more about the heating and cooling services we offer.
Complete HVAC Services in Troy, MO
As a full services heating and cooling company, we offer HVAC service, repair, and maintenance on all brands of heating and air conditioning systems and related equipment. This includes air conditioner units, gas furnaces, electric air handlers, heat pumps, humidifiers, and indoor air quality purification units. Here are just some of the HVAC services that we have available: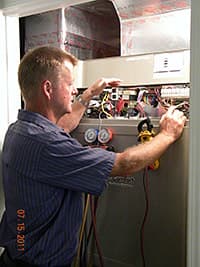 Make the Right Call for HVAC Service Today!
Put your HVAC service needs in ABLE Hands. Call us now at 636-528-4794, one of the best HVAC contractors in Troy, MO will take care of the rest! We look forward to working with you and being your complete HVAC service solution.
MISSION STATEMENT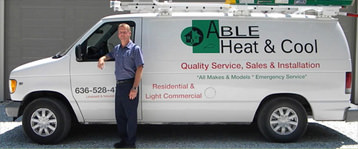 ABLE Heat & Cool, LLC will provide quality service and cost-effective solutions. Being family owned and operated, we understand our customers are just like us… when we call for services, we expect prompt, professional, & reliable service at a fair price. People that need HVAC services can depend on ABLE providing over 30 years of experience in the HVAC repair and service industry to troubleshoot, diagnose, and fix it right the first time!
SERVICE * EXPERIENCE * VALUE
---
Repair, Service, & Maintenance


on ALL BRANDS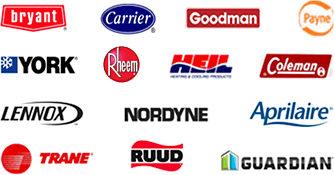 ---