The Best Company for HVAC Repair in O'Fallon, MO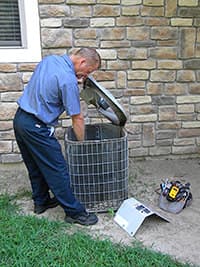 Do you see rust and water marks starting to form on your furnace? Do you hear loud, rumbling noises whenever you turn on your air conditioner? Then perhaps now is the right time to call a reliable O'Fallon HVAC repair company to have your heating and cooling system checked. Regular HVAC system service and scheduled HVAC maintenance can keep your heating and cooling system running smoothly and efficiently to save your hard earned money.
When you are looking for the best in O'Fallon HVAC repair, look no further than ABLE Heat & Cool. With over 30 years of experience in the heating and cooling business, we have become a trusted name in O'Fallon when it comes to HVAC repair and replacement. Call us today at 636-528-4794, to learn more about how we can help and what sets us apart as one of the leading HVAC contractors in the area.
Complete O'Fallon HVAC Repair & Service
Why choose ABLE Heat & Cool? We continue serving customers with high-quality service and affordable pricing. We have the experience, tools, skills, and knowledge necessary to provide top quality HVAC service and repairs.
Here are some of the reasons why O'Fallon residents have trusted us and continue to trust us for their HVAC repairs and replacements: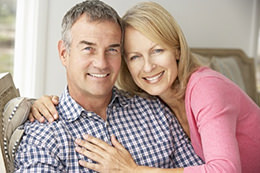 Quality Repairs: Our HVAC repair technicians have the skill, experience, and knowledge to get the job done right on all air conditioner, furnace, and heat pump brands
Affordable Services: When it comes to repairs or replacement, we offer the most cost-effective solutions that will not put a strain on your budget.
Great Financing Options: When HVAC repair is not an option, buying a new heating or cooling system is surprisingly affordable when you apply for one of our low-interest HVAC financing options. We also offer financing for repairs and other indoor air quality installations.
Improved Indoor Air Quality: Dust, pollen, and mold spores can turn your house into a breeding ground for allergens. We can correct and prevent that by adding indoor air quality equipment to your existing heating & cooling system.
A Trusted Name for HVAC Replacement in O'Fallon
If you think it's time to replace your old, inefficient air conditioner, furnace, or heat pump, we are here to help every step of the way. Yes, we understand that HVAC replacements can be a big investment on your part. However, replacing your current heating and cooling equipment can save you money in the long run. How? Advancements in HVAC technology have resulted in energy-efficient equipment, so replacing that noisy air conditioner, rusty furnace, or aging heat pump will be a smart move on your part.
A more efficient system simply means it will use less energy to operate and that equates in a much lower monthly utility bill for you! Savings created by upgrading to a higher efficiency system helps to offset the initial investment made.  Another obvious benefit is the increased comfort level the new equipment can provide your home! Before you say that you just cannot afford it right now, we offer affordable and flexible HVAC financing options through FTL Finance to help make it possible to replace and install your equipment with monthly payments you can afford.
Contact Us for HVAC Repair in O'Fallon
If you want to learn more about any of the O'Fallon HVAC repair or services we offer or to inquire about our financing options, call us at 636-528-4794 today.
MISSION STATEMENT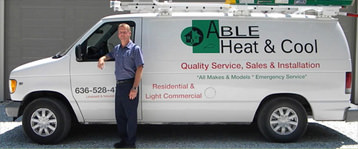 ABLE Heat & Cool, LLC will provide quality service and cost-effective solutions. Being family owned and operated, we understand our customers are just like us… when we call for services, we expect prompt, professional, & reliable service at a fair price. People that need HVAC services can depend on ABLE providing over 30 years of experience in the HVAC repair and service industry to troubleshoot, diagnose, and fix it right the first time!
SERVICE * EXPERIENCE * VALUE
---
Repair, Service, & Maintenance


on ALL BRANDS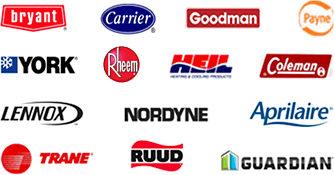 ---