The Best Company for Warrenton HVAC Repair & Service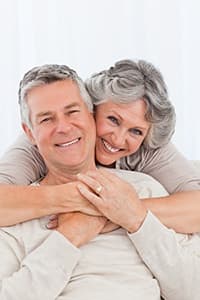 One of the things that you rely on the most to keep you comfortable in your home is your heating and cooling system. Unfortunately, due to consistent operation, sometimes parts and components can fail over time and you may be in need of a Warrenton HVAC repair company to do repairs or install a new system. Before you hire just any company, it is important to weigh your options carefully, to make sure you hire the best and most reliable Warrenton HVAC repair company to do the job.  ABLE Heat & Cool is the best heating and cooling company choice! Each year before summer or winter comes, you can make sure that your home is ready for any extreme changes in temperature by calling in a trusted name when it comes to HVAC repairs in Warrenton.
If you are looking for an exceptional HVAC repair company in Warrenton, ABLE Heat & Cool sets the bar. We have been serving the Warrenton area with more than 30 years of experience in the HVAC service and repair industry. There is a reason why we have been in this business for so long: we treat your home as if it were our own.
You will not find better service anywhere else that offers such impeccable results at our competitive prices. The experience we have gathered during those years has made us more than ABLE to fix any problem that you might have with your equipment. Contact us at 636-528-4794 to schedule an appointment with one of our HVAC contractors!
Why Hire Us as Your Warrenton HVAC Repair Company
Here are some of the reasons why you should hire us for your Warrenton heating and cooling service needs: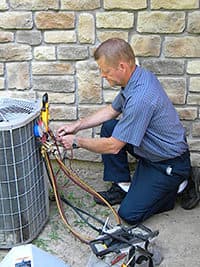 Quality: The quality of our work speaks for itself, and it can be proven by the hundreds of satisfied clients we have provided HVAC repair services to over the years. We are dedicated to making your home more comfortable while at the same time reducing your utility bills. We have undertaken hundreds of HVAC jobs and we aim to extend the life of heating and cooling equipment for many years to come, saving our customers money whenever possible!
Comprehensive Services: We provide a comprehensive range of HVAC-related services to cover your equipment every step of the way - from sales and installation to ongoing HVAC repair and maintenance. Not only that, we can also implement a system to improve your overall indoor air quality.
Payment Flexibility & Affordability: We want to make it affordable, fast, and easy to have your equipment serviced by working with you and ensuring that you stay within your set budget. Therefore, we offer affordable prices and have flexible HVAC financing available through FTL Finance, in order to help you with flexible payment options as well as low interest rates.
Reliability: Our Warrenton HVAC repair technicians are prompt during the appointment, and we will work on your equipment as quickly as possible without compromising the quality of our work.
Choose ABLE for Your Warrenton HVAC Repair & Service Needs
For the best in Warrenton HVAC repair, pick up the phone and call us at 636-528-4794 or contact us online. One of our friendly representatives will help you schedule an appointment or answer your questions right away!
MISSION STATEMENT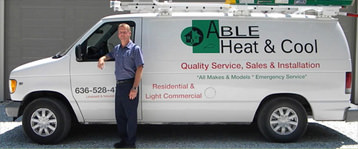 ABLE Heat & Cool, LLC will provide quality service and cost-effective solutions. Being family owned and operated, we understand our customers are just like us… when we call for services, we expect prompt, professional, & reliable service at a fair price. People that need HVAC services can depend on ABLE providing over 30 years of experience in the HVAC repair and service industry to troubleshoot, diagnose, and fix it right the first time!
SERVICE * EXPERIENCE * VALUE
---
Repair, Service, & Maintenance


on ALL BRANDS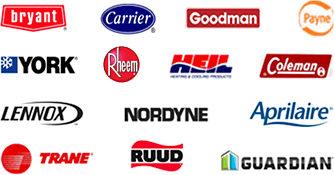 ---