Find the Best Wentzville HVAC Repair Company for Your Home
Your family's comfort is a top priority, and when it comes to comfort, it pays to have your home's heating and cooling system working at a maximum efficiency. Is your air conditioner, furnace, or heat pump showing signs of aging? Are your energy or utility bills higher than usual? Are the rooms in your home too hot or too cold? Is there a problem with mold or dust mites? If you are experiencing any of these problems, it may be time to call a Wentzville HVAC repair company for heating and cooling service.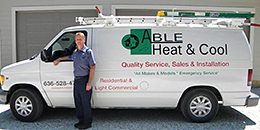 Having a Wentzville HVAC repair company that you trust perform regular HVAC service and maintenance will help to prevent equipment breakdown right in the middle of a blazing hot summer or a blistering cold winter. At ABLE Heat & Cool, we offer complete HVAC repair and maintenance services to keep your equipment running year round. To learn more, call our Wentzville HVAC contractors at 636-528-4794 or contact us online.
Complete HVAC Repair & Service for Your Wentzville Home
There is something to be said about coming home to a house that has a heating and cooling system working at peak performance. With hot, muggy summers and bitterly cold winters, this is a necessity, not a luxury that every home in Wentzville should have.  ABLE Heat & Cool is a reliable Wentzville HVAC repair company that will take care of your equipment as if it were their own, ensuring your equipment is operating as designed. You can be sure that your home is ready to keep you comfortable any time of the year.
Here are some reasons why you should call ABLE Heat & Cool as your HVAC company in Wentzville: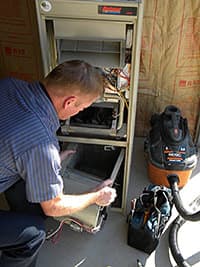 Quality service: Our commitment is to provide the best quality service to ensure a comfortable temperature as well as the best indoor air quality for your home.
Professionally-trained HVAC contractors: Having been professionally trained and up-to-date with the latest in the industry, our Wentzville HVAC repair technicians can determine whether HVAC repair or replacement is the most cost-effective choice for your home. If replacement is recommended, we can help you choose the perfect HVAC unit that is best for your home and your wallet.  However, choosing a cost-effective solution does not mean receiving substandard work, as we strive to give you the best service always.
Affordable pricing: As a trusted Wentzville HVAC repair contractor for many, we offer ways to help you manage your HVAC expenses – especially unexpected ones caused by system breakdown repairs or replacement – through our HVAC financing options. With low monthly payments and reasonable interest rates, there is no reason for you and your loved ones to suffer extreme temperatures in your home.
Exceptional customer service: Our customer service staff and technicians are friendly and knowledgeable. We can answer your questions and make sure you get the repairs you need. During your service or repair, our technicians work quietly and efficiently, making sure not to disturb your household in the process.
Contact Us for Wentzville HVAC Repair & Service
To schedule a service call or appointment for HVAC repair or service, call our HVAC contractors in Wentzville us at 636-528-4794 or contact us online, and we will be there ready to fix and service your equipment so that you can be comfortable in your home once again.
MISSION STATEMENT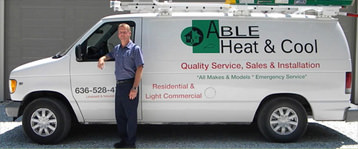 ABLE Heat & Cool, LLC will provide quality service and cost-effective solutions. Being family owned and operated, we understand our customers are just like us… when we call for services, we expect prompt, professional, & reliable service at a fair price. People that need HVAC services can depend on ABLE providing over 30 years of experience in the HVAC repair and service industry to troubleshoot, diagnose, and fix it right the first time!
SERVICE * EXPERIENCE * VALUE
---
Repair, Service, & Maintenance


on ALL BRANDS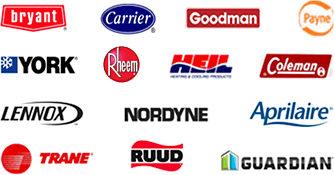 ---