The Best Company for Foley HVAC Repair & Service
If you find yourself in need of an HVAC repair or service in Foley, Missouri, only one name can be trusted to give you quality service at an affordable price, ABLE Heat & Cool.  We offer the most comprehensive air conditioner repair & furnace repair in this Lincoln County community.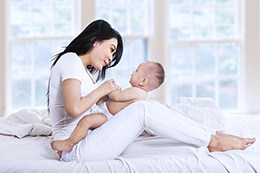 You do not have to suffer though substandard HVAC repair services and shoddy work when you call a contractor for a Foley HVAC repair. With over 30 years of experience in the business, you can count on our expertise and knowledge to give you the best work at the best price. We can give you the peace of mind that comes with knowing whether it is the dead of winter or the middle of summer, your home's heating and cooling system will be able to provide you comfort during extreme temperatures year round.
Finding the best Foley HVAC repair company is easy: all you need to do is to pick up the phone and call us at 636-528-4794 to schedule a service call and to learn more about what makes us one of the best HVAC contractors in the area.
Why Choose Us for Your Foley HVAC Repair & Service Needs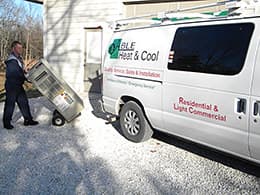 We get it right the first time: Within the HVAC service and repair industry, making repeated requests for service calls can be downright annoying and a complete waste of time. By hiring us, you never have to put up with bad service. We carefully inspect your HVAC equipment, diagnose what went wrong, and explain right away what the problem is. Our goal is to get your air conditioner or furnace repaired and running as designed.  Should your system need replaced, we offer options and cost-effective solutions to choose from.
We provide cost effective solutions for your HVAC problems: If your air conditioner or furnace breaks, we will analyze the current issues that you have with your heating or cooling system in order to determine whether repair or full system replacement will be the most cost effective option. Not only that, we offer HVAC financing so you do not have to pay a large amount of cash upfront!
We cover a comprehensive range of Foley HVAC repair and replacement services: Whether you need to install a new air conditioner, furnace, or heat pump to replace your old HVAC system, if you need a maintenance checkup in preparation for the coming season, or you need to know how you can improve the indoor air quality of your home, we have got you covered!
We provide excellent customer service: We know how important and precious your time spent at home is. Therefore, we go about our work with efficiency and we get the job done without sacrificing quality, so your household can go back to normal as soon as possible.
Contact Us for the Best HVAC Repair in Foley, Missouri
If you live in the Foley area and need HVAC repair, simply give us a call today at 636-528-4794 to schedule a service call and to learn more about what makes us one of the best local HVAC contractors. Our Foley HVAC repair services are available when you need them including evenings, weekends and holidays.
MISSION STATEMENT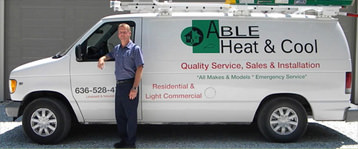 ABLE Heat & Cool, LLC will provide quality service and cost-effective solutions. Being family owned and operated, we understand our customers are just like us… when we call for services, we expect prompt, professional, & reliable service at a fair price. People that need HVAC services can depend on ABLE providing over 30 years of experience in the HVAC repair and service industry to troubleshoot, diagnose, and fix it right the first time!
SERVICE * EXPERIENCE * VALUE
---
Repair, Service, & Maintenance


on ALL BRANDS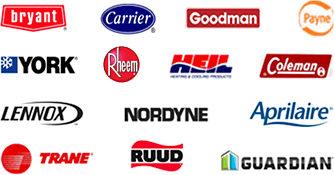 ---