The Best Company for Wright City HVAC Repair & Service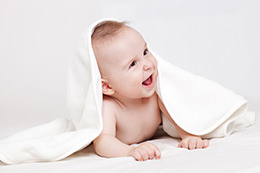 Have you grown wary and weary of HVAC companies in Wright City who make empty promises but fail to deliver the results you expect? ABLE Heat & Cool is like a breath of fresh air by providing results and offering superior HVAC services to customers throughout the Wright City area. With our hot and humid summers and unbearably cold winters, we understand how important it is to have your heating and cooling systems up and running when you need them the most.
To learn more about our Wright City HVAC repair, maintenance, and installation services and what sets us apart from other Wright City HVAC contractors, contact us today at 636-528-4794 or online to schedule a service call.
Why Trust Us as Your go-to Wright City HVAC Repair Provider?
With over 30 years of experience in the HVAC service industry, many customers have trusted us time and again for all of their HVAC repair and service needs. Here are some of the reasons why you should choose us when looking for an HVAC repair company in Wright City: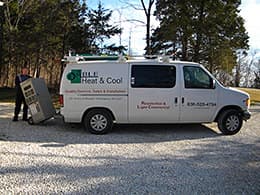 Professional: Your time is important to us, therefore, we arrive at the time we say we will and contact you if there are delays.
Quality Service: With our track record that comes with our 30 years of experience in the HVAC repair industry serving the Wright City area, our technicians are highly skilled and trained to provide you with the highest quality work.
Affordability: We recommend only the services that you need. If we can fix your current equipment without the need for a new part or a replacement, then we will do so. Aside from that, we also offer flexible HVAC financing options, designed to help you manage and afford your HVAC expenses.
Longevity: We take proper care of your equipment, saving you money in the long run through lowered utility bills and reduced breakdowns. Our regular HVAC maintenance plans will keep your equipment operating at peak performance, season after season, especially during the extreme summer and winter months.
Learn More About Our Wright City HVAC Repair Company
To learn more about our Wright City HVAC repair and services or to schedule a service call, call us now at 636-528-4794 to book a service appointment today. As one of the most trusted Wright City HVAC contractors, we are ready to help with everything from HVAC repair and maintenance to system installation and replacement.
MISSION STATEMENT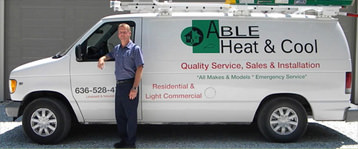 ABLE Heat & Cool, LLC will provide quality service and cost-effective solutions. Being family owned and operated, we understand our customers are just like us… when we call for services, we expect prompt, professional, & reliable service at a fair price. People that need HVAC services can depend on ABLE providing over 30 years of experience in the HVAC repair and service industry to troubleshoot, diagnose, and fix it right the first time!
SERVICE * EXPERIENCE * VALUE
---
Repair, Service, & Maintenance


on ALL BRANDS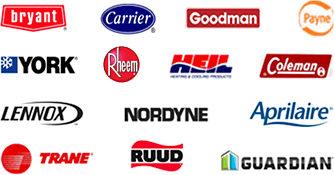 ---